The Brickyard on Main & The Union
Wedding Venues for Gay Marriages in Ohio
Plan Your Gay Marriage in Ohio – Wedding Venues near Toledo Ohio for LGBT weddings
If you are planning your LGBTQ or gay wedding in Ohio, you have chosen a wonderful destination. Ohio is home to a large selection of prime spots for your LGBTQ wedding and inclusive vendors that will help make your dream wedding everything you have hoped for.
The 2 Best Ohio Venues for Your Ohio LGBT Friendly Wedding
The two best Venues for your Ohio LGBT Friendly wedding are the Brickyard on Main and The Union.
The Brickyard on Main
The Brickyard on Main is one of the best Ohio wedding venues for gay marriages. We are located in historic downtown Marion, Ohio.
Our staff is super friendly, accommodating, and helpful in every way. We truly care about making your day the best it can be, and will do everything in our power to make that happen.
We have hosted countless LGBTQ weddings and know how to cater to your specific needs to help you create a beautiful and truly inclusive wedding.
At the Brickyard you will be treated with the utmost respect and addressed properly by your correct pronouns and genders.
We take pride in accommodating any couples seeking to celebrate their love by providing you with a safe and welcoming space.
Click here to contact us with any questions or to book your wedding.
If you are looking for a wedding venue that is beautiful, affordable, and inclusive then the Brickyard on Main is your best choice!
"If you've made it this far on your venue search, stop what you're doing and BOOK THE BRICKYARD. From the moment my wife and I stepped into the Brickyard, we knew this was the perfect space for our magical day."  – Allyson Mcgeorge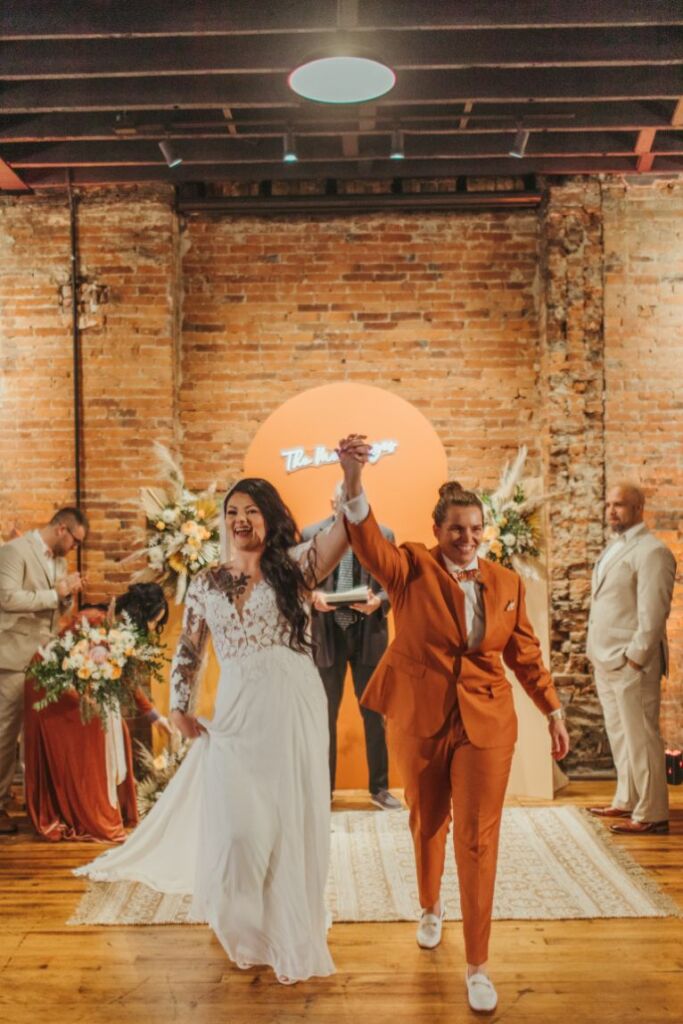 The Union
The Union is located across the street from the Brickyard. This venue has been beautifully renovated to feature a modern industrial aesthetic with original architectural details intact.
This venue is the perfect space for your intimate wedding of 50 guests or less.
For couples getting married at the Brickyard, The Union is a fantastic space for holding a bridal shower or rehearsal dinner with a nice discount.
Get more details about The Union event venue for weddings, bridal showers, or rehearsal dinners here.
"The Union was the perfect place for our wedding. Everyone commented how beautiful it was!" – Wanda Bowman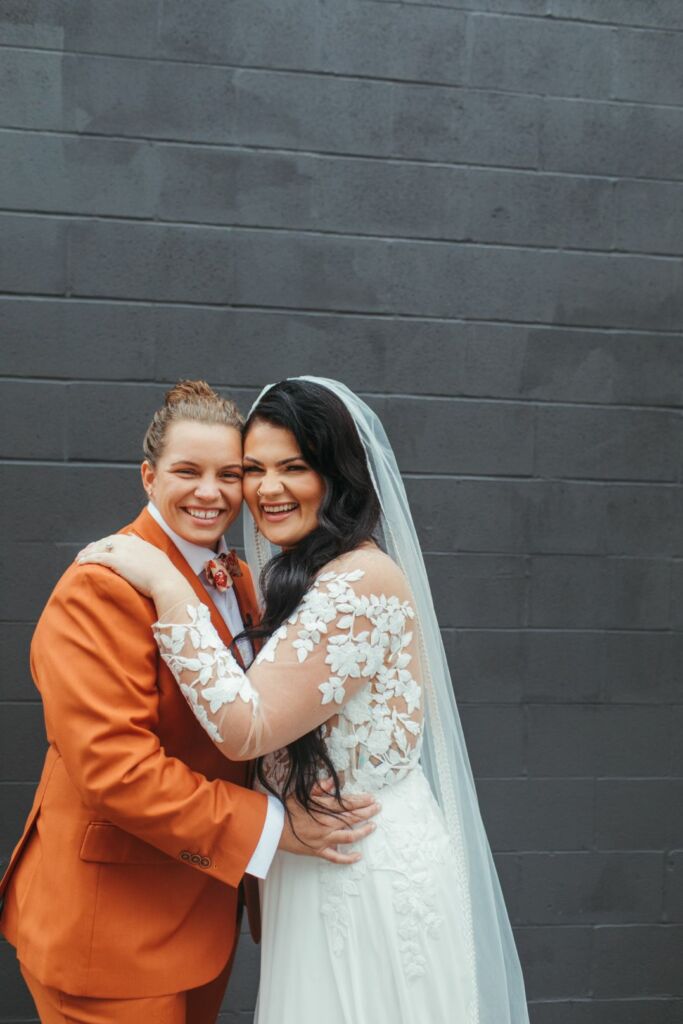 Urban501: Stay Tuned, Our Newest Luxury Venue is Coming in No Time
Urban501 is a soon-to-open luxury wedding and event venue located in Downtown Marion, Ohio. The space will boast stunning features including a full bar and lounge, gathering space, two suites for getting ready, a prep kitchen, and an amazing entrance. Urban501 is sure to be a popular choice for weddings and events in the area!
How much do these venues cost of charge for their services?
Couples love The Brickyard on Main's All-Inclusive Micro-Wedding Special! Designed specifically for you and up to 50 of your closest friends or family. You get the venue, dessert, linens, food, bar, wedding, photographer, flowers, and sound system all at an incredibly affordable price.
Check out our wedding price rates for The Brickyard on Main here.
Check out wedding and event rates for the Union here.
Don't forget, we offer discounts for couples who booked their wedding at The Brickyard and want to host a bridal shower or rehearsal dinner at The Union.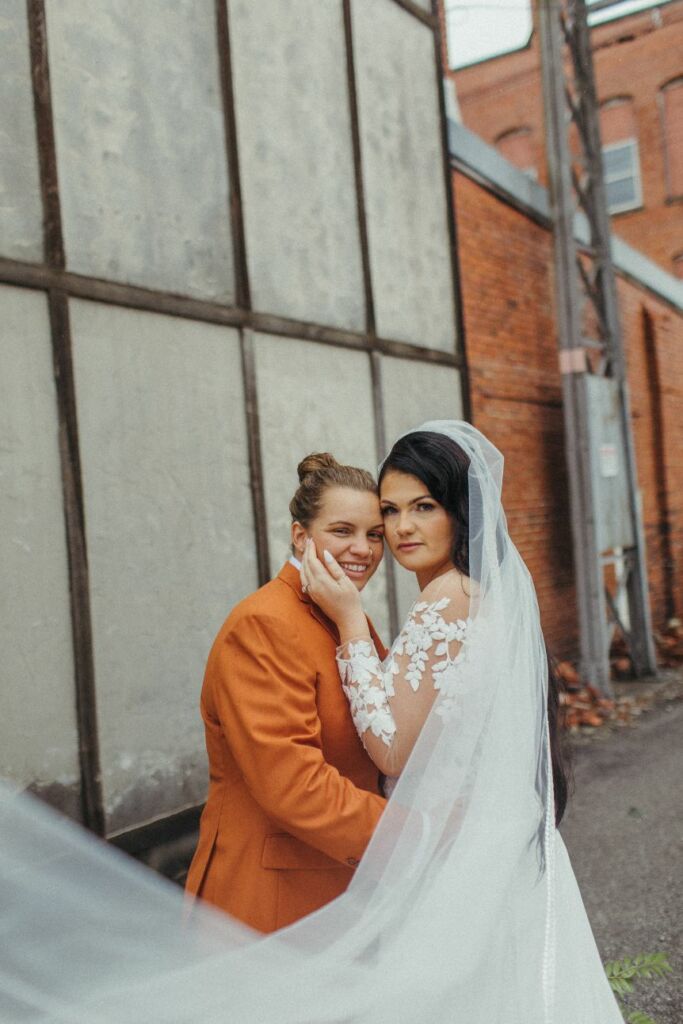 Why are these two venues the best choice for gay couples getting married in Ohio?
The two venues listed here are the best choice for gay couples in Ohio because they have a variety of options and features that will make your wedding day perfect.
Features of the venues:
Beautiful settings for a wedding
Professional staff to ensure a smooth event
The abundance of amenities to enhance the wedding experience
Tailored services for same-sex weddings:
Services designed to meet the specific needs of same-sex weddings
Understanding and accommodating diverse preferences and requirements
Benefits of the venues:
Suitable options for any couple planning to get married in Ohio
Great choices for a memorable and special wedding day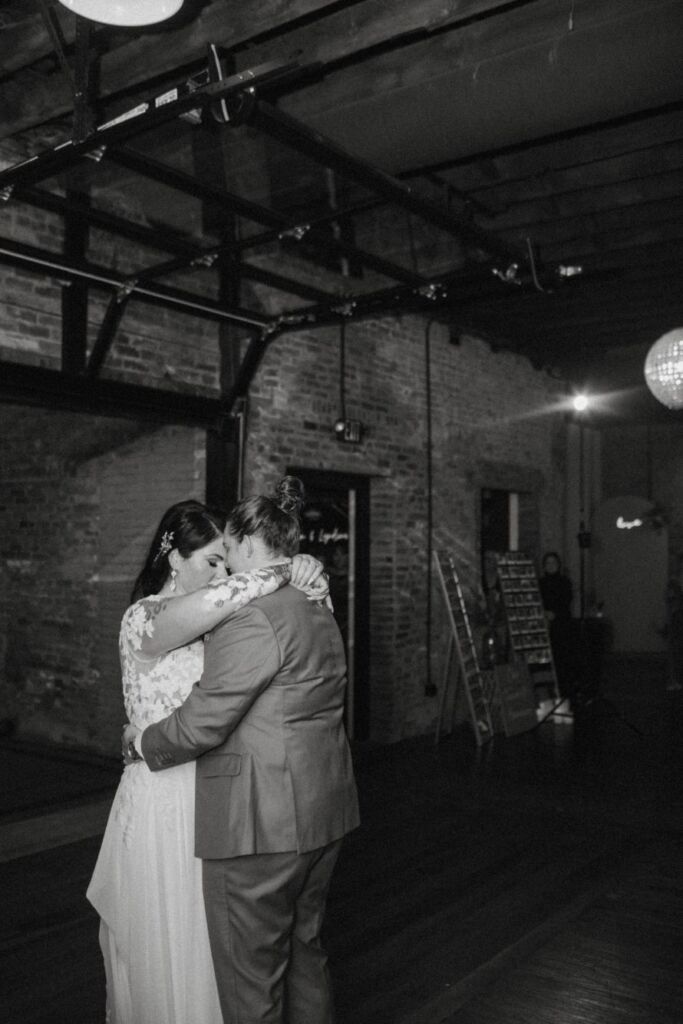 What are the benefits of getting married at one of these venues?
These venues offer affordable wedding packages that are perfect for those who want to get married in style at an affordable price.
They also have conveniently close to Columbus, Delaware, Bucyrus, Upper Sandusky, Galion, Marysville, Kenton, Toledo, Mansfield, New Albany, and Tiffin so that you can have the wedding of your dreams without the big city price tag close enough for it to be easy for all your family and friends to be able to attend.
We could go on and on about the benefits of these venues.
Click here to learn more about the all benefits you'll enjoy!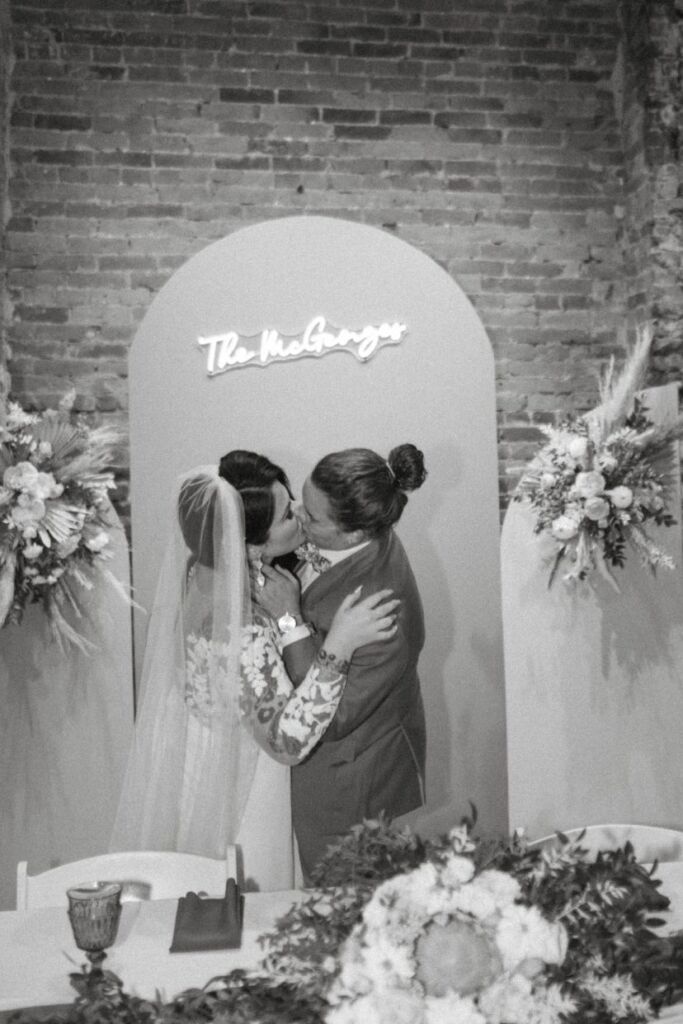 All You Need To Know About Same-Sex Marriage In Ohio
Discover the ins and outs of gay marriage in Ohio with this helpful guide. From legal considerations and requirements to the rights and benefits you can enjoy, we've got you covered every step of the way. Our aim is to provide you with all the necessary information in a supportive and informative manner, ensuring your journey toward a beautiful wedding in Ohio is smooth and enjoyable.
Legalization
Same-sex marriage is legal in Ohio.
The right to marry for same-sex couples was recognized following the Supreme Court's ruling in Obergefell v. Hodges in 2015.
Marriage License
Obtain a marriage license from the county probate court.
Both partners must apply together.
The same requirements apply to opposite-sex couples.
Age Requirements
Must be at least 18 years old to get married without parental consent.
For ages 16 or 17, parental consent is required.
Residency Requirements
No residency requirements in Ohio to obtain a marriage license.
Residency in Ohio is not necessary to get married in the state.
Waiting Period
Ohio has a three-day waiting period for all marriages, including same-sex marriages.
Exceptions include completing pre-marital counseling or meeting certain criteria.
Officiants
Officiant must be ordained by a recognized religious denomination.
Officiant can also be licensed by the state to perform the ceremony.
Rights and Benefits
The same legal rights and benefits apply to same-sex couples in Ohio.
These include tax benefits, inheritance rights, hospital visitation rights, and spousal benefits.
Name Changes
Same-sex couples have the option to change their last names through the marriage process.
A desired name change can be indicated on the marriage license application.
Divorce
The same legal process applies to divorce for same-sex couples in Ohio.
Ohio recognizes same-sex divorces and addresses matters such as asset division and child custody.
Marriage Equality Support
Ohio has organizations and resources supporting marriage equality.
LGBTQ+ community centers, legal assistance organizations, and advocacy groups provide guidance and information.

Is Ohio gay-friendly?
If you are interested to know if Is Ohio gay-friendly, the answer is yes. Ohio has been gay-friendly since 2004.
Requirements for Gay Marriage in Ohio
Starting on November 6th, 2004 same-sex couples in Ohio can get married at one of the state's authorized wedding venues. Both partners must be over 18 years old and have valid IDs to participate in the ceremony. The fee for this service is $60 per couple, which covers both officiant fees and venue rental costs.
The legalization of gay marriage in Ohio marks a major victory for LGBT rights activists and their supporters. This change will make life much easier for same-sex couples who want to get married but don't have access to legal ceremonies elsewhere in the United States.
Requirement

Ohio Marriage Laws

Age Requirements

– 18 years old to get married without parental consent

– 16 or 17 years old with parental consent

Residency Requirement

No residency requirement

Waiting Period

– Three-day waiting period for all marriages

– Exceptions: pre-marital counseling or certain criteria

Officiants

Must be ordained by a recognized religious denomination or licensed by the state as an officiant
Honoring Equality through Love & Celebrating Love through Equality
We believe in "Equality through love" and this is reflected in our wedding venue. We believe that all love is equal and should be celebrated as such. We offer a variety of services to make sure your wedding day is everything you've ever dreamed of.
You can contact us here to learn more.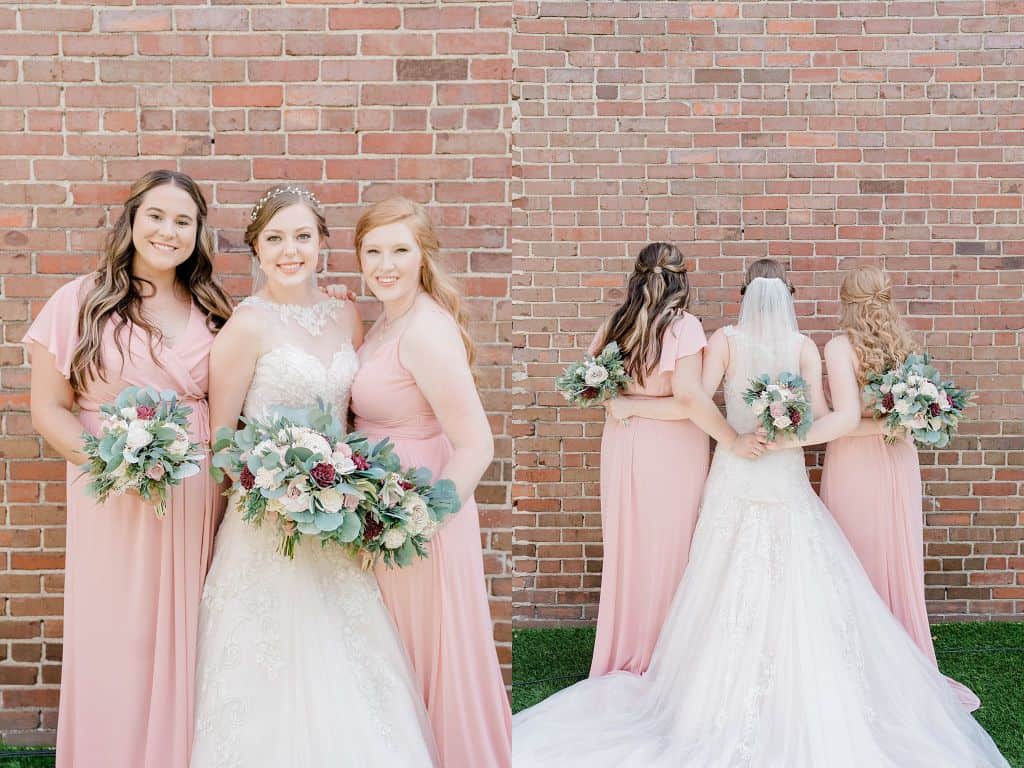 If you're planning a gay marriage in Ohio, check out these 2 fabulous wedding venues near Toledo for LGBT.
When planning your dream wedding, it can be hard to know where to start. That's why we've put together this guide to the best places to get married in Ohio—including two fantastic venues that are perfect for LGBTQ weddings! Both The Brickyard on Main and The Union offer beautiful settings, excellent service, and plenty of options for customization. So whether you're looking for a traditional ceremony or something extra special, these two venues are worth checking out.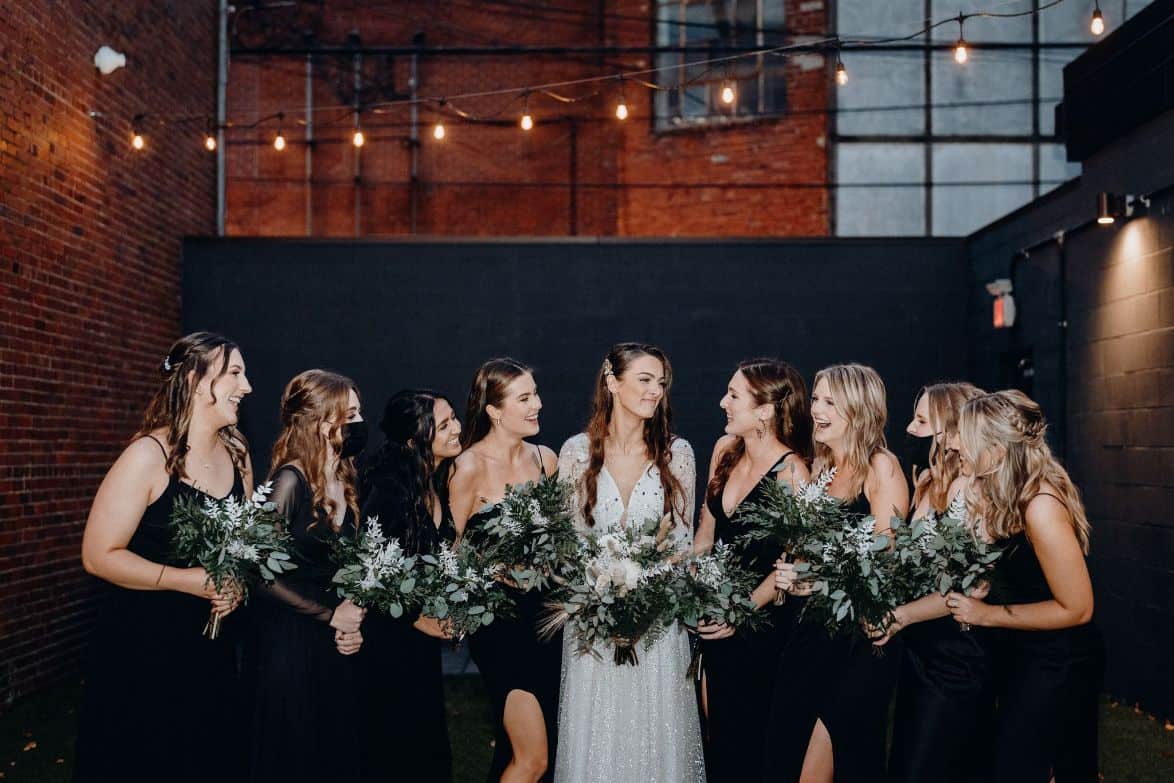 What are the two best wedding venues for Toledo LGBT weddings?
The two best wedding venues for Toledo LGBT weddings are, without a doubt, The Brickyard on Main and The Union.
Click here to contact us for more details.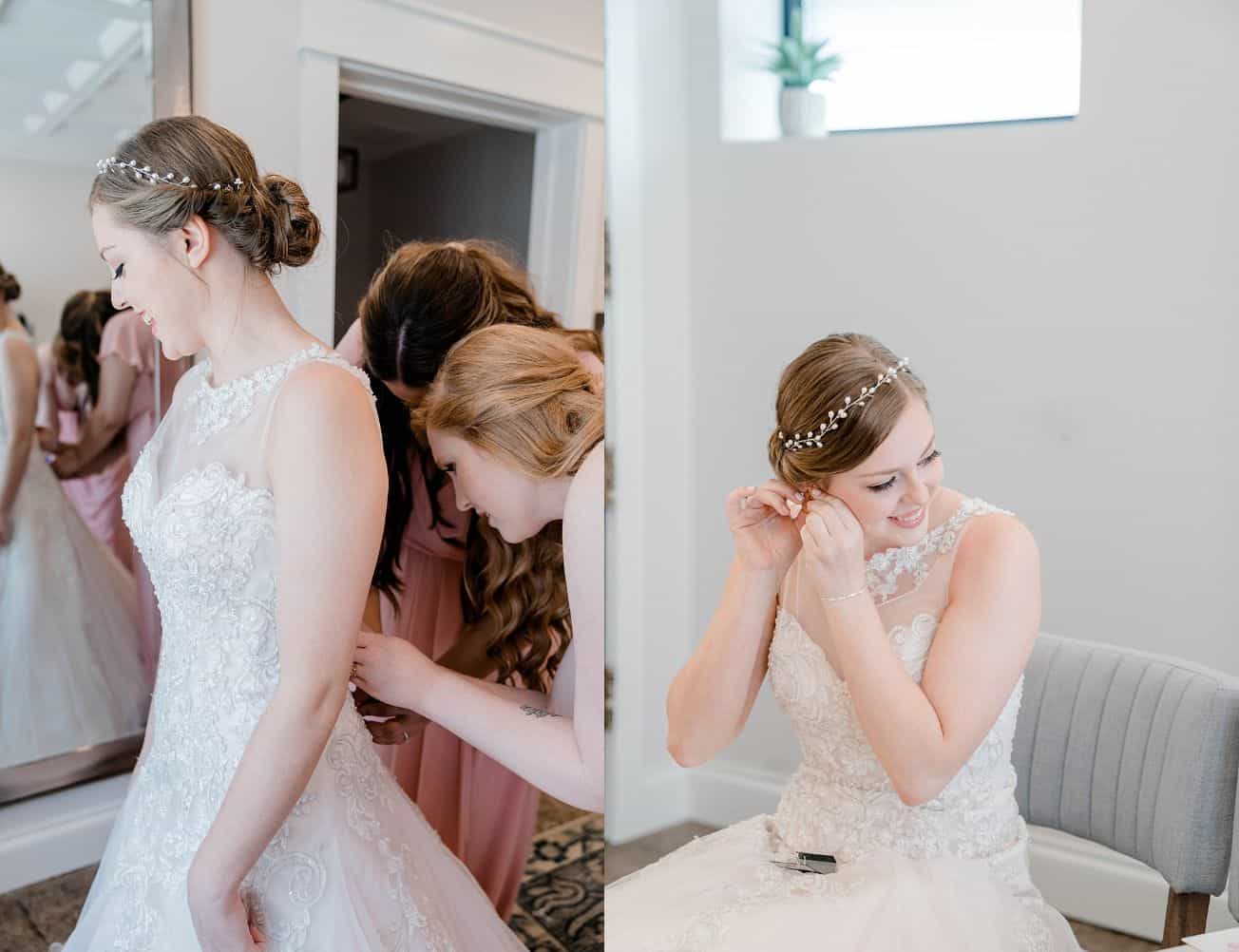 You deserve an event space option that will respect your Rights given by the state court that is free from discrimination for your wedding celebrations!
Get the respect you deserve on your big day. Your wedding can be a huge endeavor and the last thing you need is a wedding venue that is going to give you trouble, be disrespectful, or in extreme horror stories we have heard about in the news, discriminate against you or any of your guests.
Our business will support what your heart desires and give you options that favor your views and decision for the type of dress to spot for your head table, all without a big city price tag!
If you want a stress-free wedding at a venue that has your back and supports you, you can't go wrong with the Brickyard on Main or The Union.
Get in touch with our loving staff to find out just how supportive we will be for you and your guests.
Your Love Story is Most Important!
We wish you all the best on your special day and we promise to do everything in our power to help you create the wedding of your dreams!