The Brickyard on Main & The Union
Guide to New Albany Wedding and Event Venues in Ohio
Your Guide to New Albany Wedding and Event Venues in Ohio – Finding an Affordable New Albany Wedding Venue With Chic Industrial Charm
So you're planning your wedding and you are looking for wedding venues near New Albany to host your special day. We know that can be an overwhelming task so we are here to help. We've scoured the area and found the best wedding venues for you with chic industrial charm in New Albany, Ohio.

The Brickyard on Main
The Brickyard on Main is a new wedding venue with concierge service and beautiful historic elements. The venue is completely remodeled and perfect for weddings. The venue offers a unique experience perfect for couples looking for an unforgettable wedding day.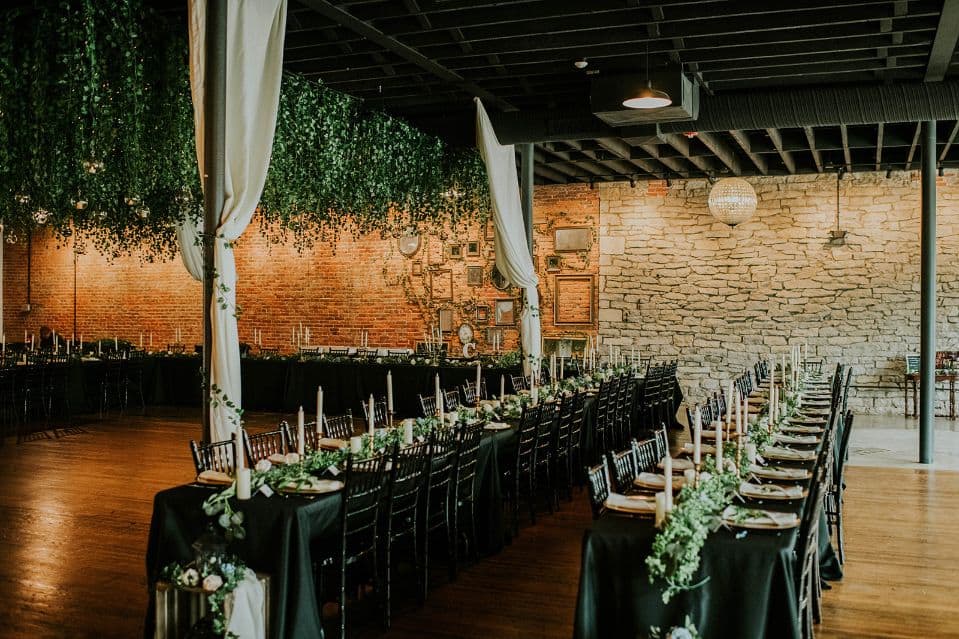 Here's What You'll Love Best at The Brickyard on Main
With exposed beam ceilings, hardwood floors, and beautiful brick walls, this courtyard venue is chock-full of character.
Not only do the gorgeous surroundings make The Brickyard on Main an ideal choice for weddings, but its modern amenities make it convenient and affordable too. You'll love having access to the glass garage door that makes it its own enclosed space, as well as the sound system and dancing area located right outside.
The staff at The Brickyard on Main are helpful, kind, and professional – they'll go out of their way to make your dream wedding a reality.
Planning your wedding has never been easier – so don't wait any longer!
Book your appointment today at The Brickyard on Main
The Brickyard Packages and Pricing
The Brickyard offers transparent pricing for its wedding packages. The price of a package changes depending on the month, with the most expensive option being April – December. The Brickyard has carefully curated all-inclusive wedding packages which combine beauty, elegance, and entertainment. To learn more about the different packages and rates available at The Brickyard on Main, visit our pricing page.
What Your Stress-Free Wedding Will Look Like
Want to see photos from The Brickyard on Main?
Check out our gallery page on our website.
You'll also want to be sure to check out one of the real weddings at The Brickyard featured in our real weddings blog.
Check Out Andrea & Trent's Wedding At The Brickyard on Main
FAQs
Want to know more about The Brickyard? Head over to our FAQ page to get all of your questions answered.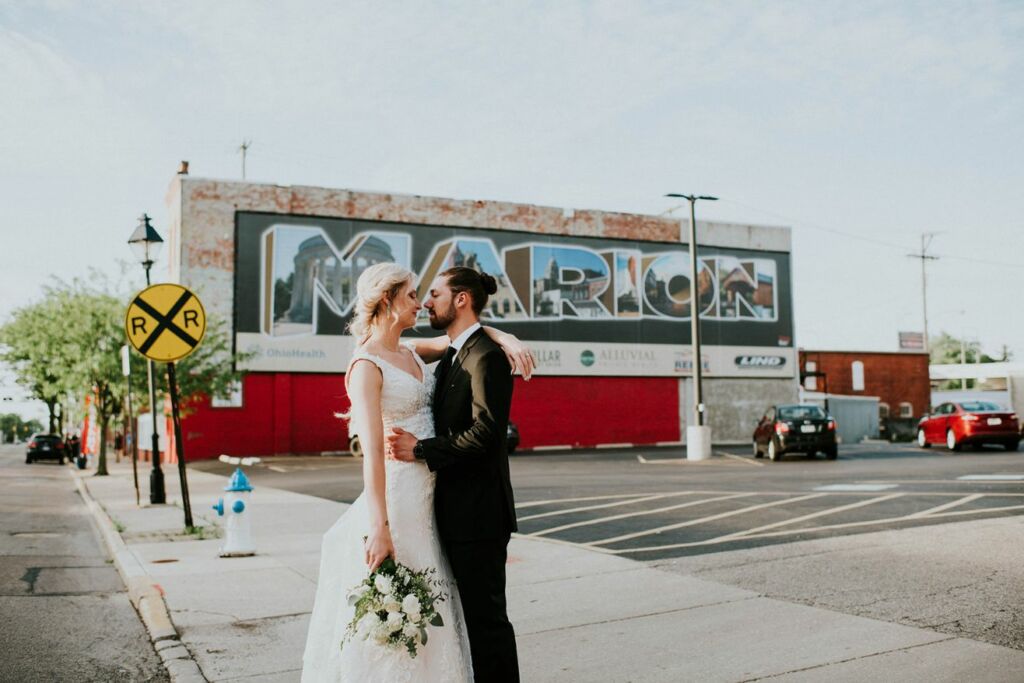 Located in the Cutest Town
The Brickyard on Main is located in Marion, which can easily be considered one of the cutest towns in America. The Brickyard offers a great atmosphere and a wide variety of activities.
Photo opportunities are abundant nearby the venue that will help you create lasting beautiful memories that you will be able to treasure forever.
There are plenty of lodging options with shuttle service from the venue so you and your guests won't have to worry about getting home after an amazing celebration of your love.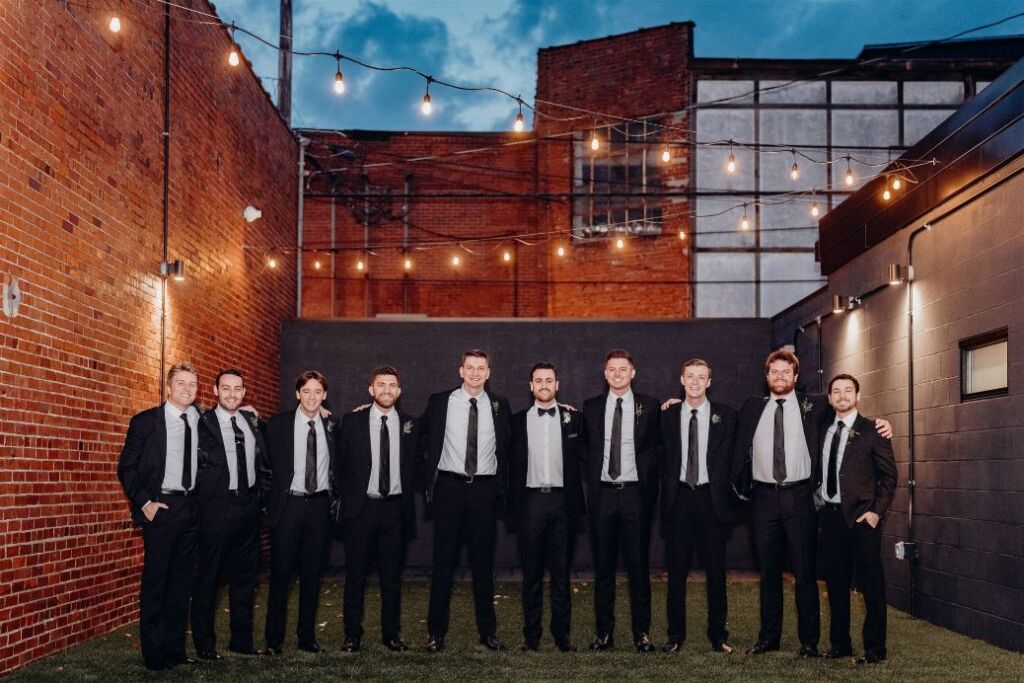 The Union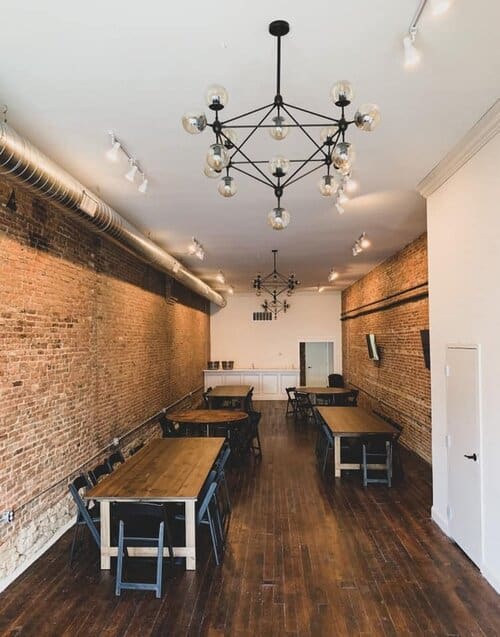 The Union Is The Perfect Place For Intimate Weddings
The Union is located across the street from the Brickyard on Main and occupies a former 19th-century train station. It has been tastfully renovated to feature a modern industrial aesthetic with original architectural details intact.
Options for a Discount When You Host a Bridal Shower or Rehearsal Dinner
Couples love that when they get married at the Brickyard they will also be able to get a discount to host a bridal shower or rehearsal dinner at The Union.
View more about The Union event venue for weddings here.
Features You Will Love
With its rustic-chic atmosphere and convenient location across from the Brickyard, this spot is perfect for your intimate wedding, bridal shower, or rehearsal dinner.
From weddings to birthdays, The Union has everything you need to make your event unforgettable.
On-site parking is available for guests.
Details like high ceilings, hardwood floors, and abundant natural light make your wedding feel like something special.
Get in touch with The Union today – we would be happy to answer any questions you may have about hosting an event at our facility!
Urban501
Stay Tuned, Our Newest Luxury Venue is Coming in No Time
Urban501 is a soon-to-open luxury wedding and event venue located in Downtown Marion, Ohio. The space will boast stunning features including a full bar and lounge, gathering space, two suites for getting ready, a prep kitchen, and an amazing entrance. Urban501 is sure to be a popular choice for weddings and events in the area!