THE BRICKYARD
Are you searching for the perfect backdrop for your perfect wedding day? Are you dreaming of a wedding and reception that goes beyond the plain vanilla box? Are you feeling the pressure of the big day mounting and wanting a partner to ensure all the details are taken care of?
We'd like to introduce you to The Brickyard on Main, the newest urban venue in Central Ohio, that combines concierge service with historic elegance, completely remodeled and transformed specifically with weddings in mind. Our location is an easy drive from Columbus, Delaware, Bucyrus, Upper Sandusky, Galion, Marysville, Kenton, and Tiffin! Our experienced Venue Manager has worked with hundreds of brides to ensure your special day is just as you dreamed it would be.
Creating a beautiful backdrop for memories and dynamic photo opportunities, the Brickyard brings together an urban industrial vibe with timeless historic architecture dating back to the 1830s! Limestone and brick walls, exposed beam ceilings, natural light, hardwood and concrete floors, beautiful chandeliers in the main ballroom open up through a glass garage door into a private, open air courtyard featuring pavers, turf, and a fire feature.
Despite the historic shell, The Brickyard includes all the modern conveniences including a private bridal lounge with a separate restroom, groom's quarters, catering prep kitchen (bring your own caterer), and full service bar with customized packages.
We believe you should be able to have a chic urban wedding without a big-city price tag.
WEDDINGS
From planning to execution, The Brickyard takes pride in having a high level of attention to detail and going above and beyond. Casual, black tie, and everything in between, The Brickyard is a venue that has something for everyone.
On-site ceremonies are a great option at The Brickyard. Our outdoor courtyard makes a great wedding site. Looking for a city feel? We have a cool alley with string lights overhead mere steps away from our venue that can also be utilized for a ceremony.
Inquire below to get more information regarding our wedding rates and available dates!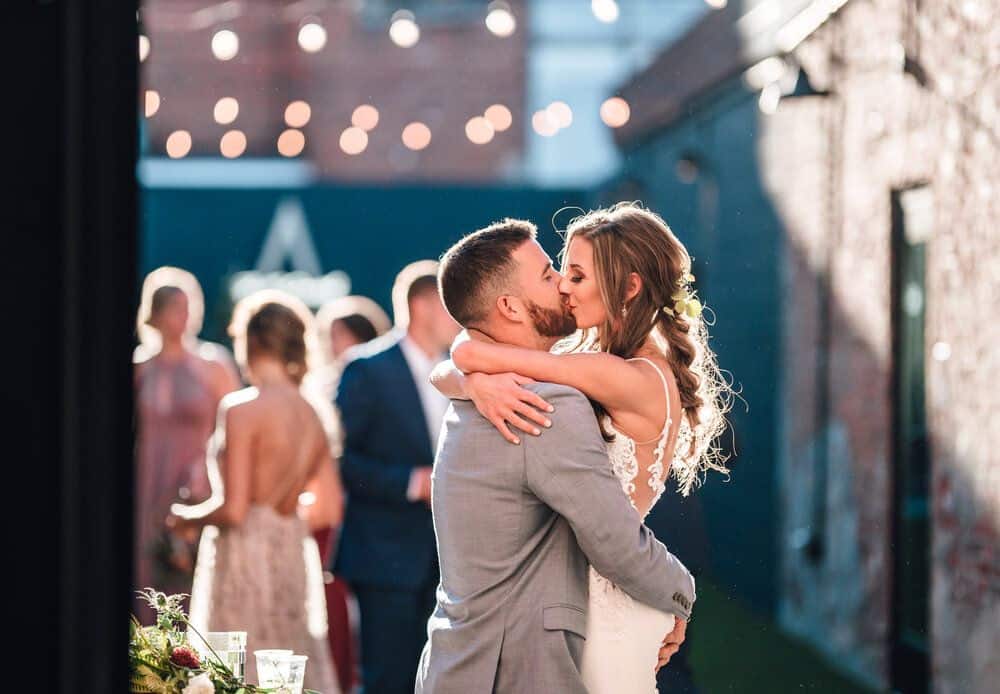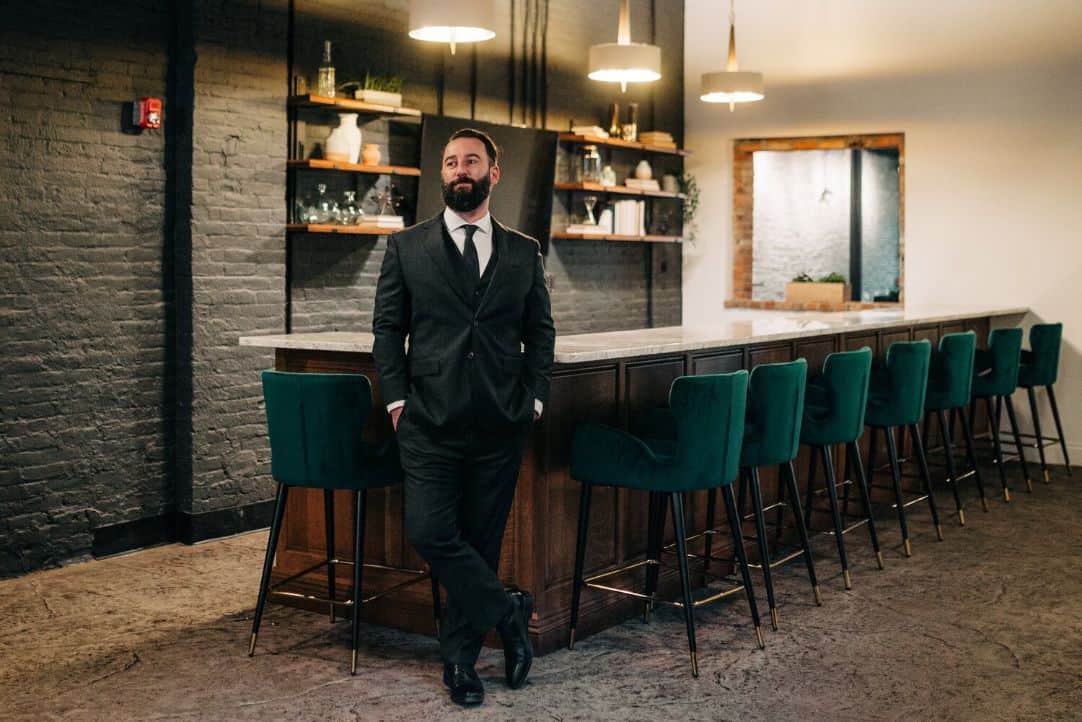 BAR & LOUNGE
We offer a fully stocked bar with multiple points of access, and a relaxing lounge area.
We have a draft system with 4 taps and reach-in coolers to keep the drinks nice and cold!
We are set to accommodate open bars, with a flat cost per head, and cash bars with soda, beer, wine, and mixed drinks.
The lounge includes a leather sectional for your guests to relax at during a cocktail hour, or for the guys to hang out at during before the ceremony!
CORPORATE
Here at The Brickyard, we do more than weddings receptions. Whether you're looking for a new venue for your holiday party, corporate training, company meeting, or fundraiser – we're more than equipped to accomidate!
Utilize our full bar or any one of the amenities we offer to help simplify and streamline the set-up and planning process.
Reach out to us for more information about our corporate packages!
"Can I give more than 5 stars?!
The Brickyard is the best venue in town, hands down. Others are awesome, but this place was beautiful, the vibe is phenomenal, location is fantastic – and when you're getting ready to book you will work with Casey. You will meet no one finer in this business. She was the epitome of service to every single one of my volunteers and guests." — Elizabeth Moore (RFK)
"The Brickyard was the PERFECT place to host our wedding. The atmosphere is beautiful, the staff is incredibly helpful and kind, and the entire process start to finish was so effortless."  – Jayden Warrick
"Our wedding day went by PERFECTLY! Very convenient to have the ceremony and reception in the same venue. The venue is so beautiful, you barely have to decorate! They have an epic bridal suite (very important)!" – Amber Schreck
"If you've made it this far on your venue search, stop what you're doing and BOOK THE BRICKYARD!" – Allyson Mcgeorge
"The space is absolutely beautiful on its own and doesn't take much to come alive. It is able to be transformed to fit your theme or vibe very easily. Casey and the rest of the team made the whole wedding planning process so much easier and a lot more fun." – Kayleigh Perez
"The venue is gorgeous and absolutely a perfect setting, but Casey and her staff are really the selling point for me!" – Cassidy Hack
"From the breathtaking aesthetic of the venue to the absolute amazing execution from Casey and her team, you will not have a single regret if you choose the Brickyard as your wedding venue!" – Lexi Cramer
"The venue Is so unique and versatile, there are so many different options for a wedding ceremony/reception. The amenities of the venue for getting ready are amazing as well, tons of photo ops." – Cheyenne Winegardner
APRIL – DECEMBER
FRIDAY + SUNDAY: 4100
SATURDAY+ HOLIDAYS: 5100
JANUARY – MARCH
FRIDAY + SUNDAY: 3100
SATURDAY + HOLIDAYS: 4100
Corporate & Private Events
WE OFFER CUSTOMIZED EVENT PACKAGES TO SUIT YOUR NEEDS. INQUIRE BELOW TO GET A CUSTOM QUOTE.
OUR LITTLE BROTHER: THE UNION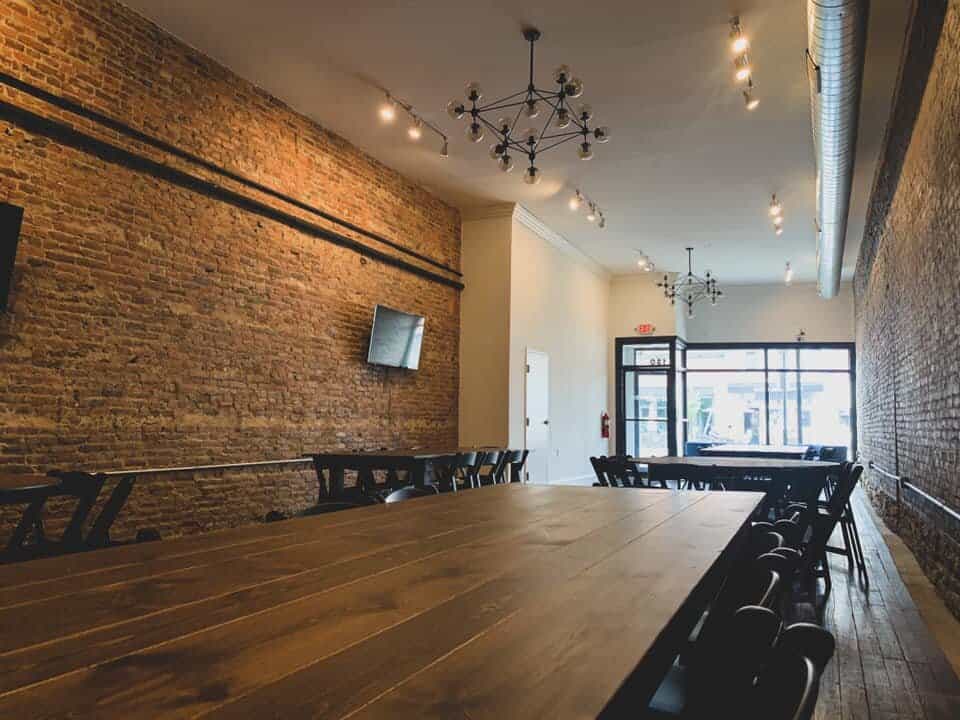 The Union is a small event space, meeting room, or whatever else you want it to be. Located directly across the street from The Brickyard, this 1,400sf multi-use space has the same great character as The Brickyard, just on a smaller scale.
We offer discounts for Brickyard couples looking to host a bridal shower or rehearsal dinner there.
COMING SOON – a luxury wedding and event venue located in Downtown Marion, Ohio.
In just a few short months, this space will be filled with love, laughter, and lots of stunning features including: a full bar + lounge, gathering space, two gorgeous suites for getting ready, a prep kitchen, and the most grand entrance that there is to be had (hint: check out those archways 🤩).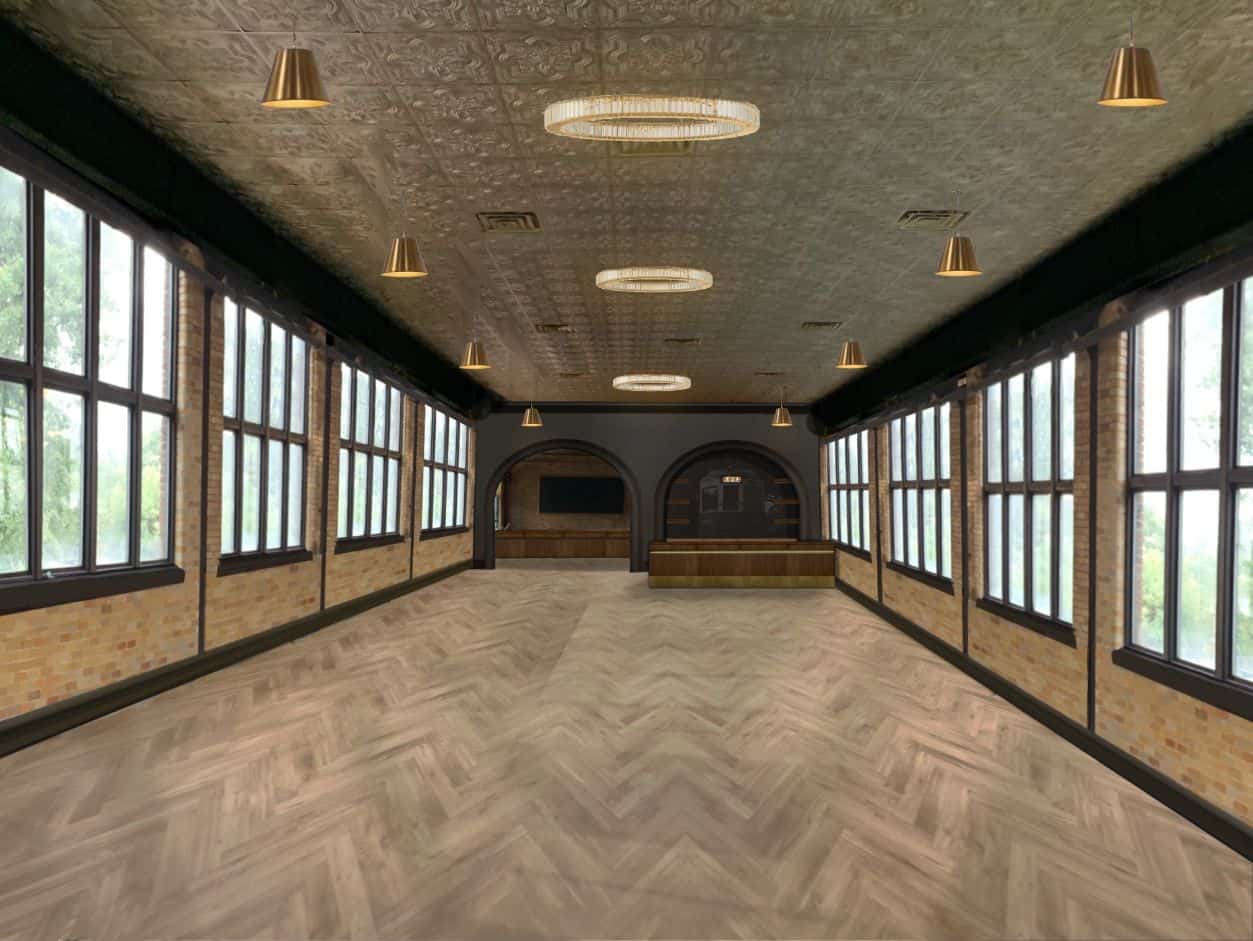 GALLERY
Be it rustic, industrial, modern, or glamorous – we can easily take on ANY vibe you're looking for with nothing more than a few decorations
– OR –
let the beauty of the building speak for itself!