The Brickyard on Main & The Union
Wedding Venues Licking County Ohio
The 2 Best Wedding Venues Near Newark, Licking County, Ohio for Your Affordable Chic Urban Wedding
Planning a wedding can be a daunting task. The amount of work and stress involved can make it seem like an impossible feat. However, if you know what you are looking for in a wedding venue, the process becomes much easier.
Your dream wedding is our top priority and the first step to making your dream wedding a reality is to help you find the perfect venue.
Introducing the number one choice for affordable chic urban wedding venues near Newark, OH!
An easy drive just over an hour from Newark, Ohio, the Brickyard on Main and The Union are fantastic options to consider if want an affordable wedding near Licking County. With concierge service, unforgettable photo opportunities, and a staff committed to making your dream wedding successful, your wedding at the Brickyard will be beautiful and stress-free.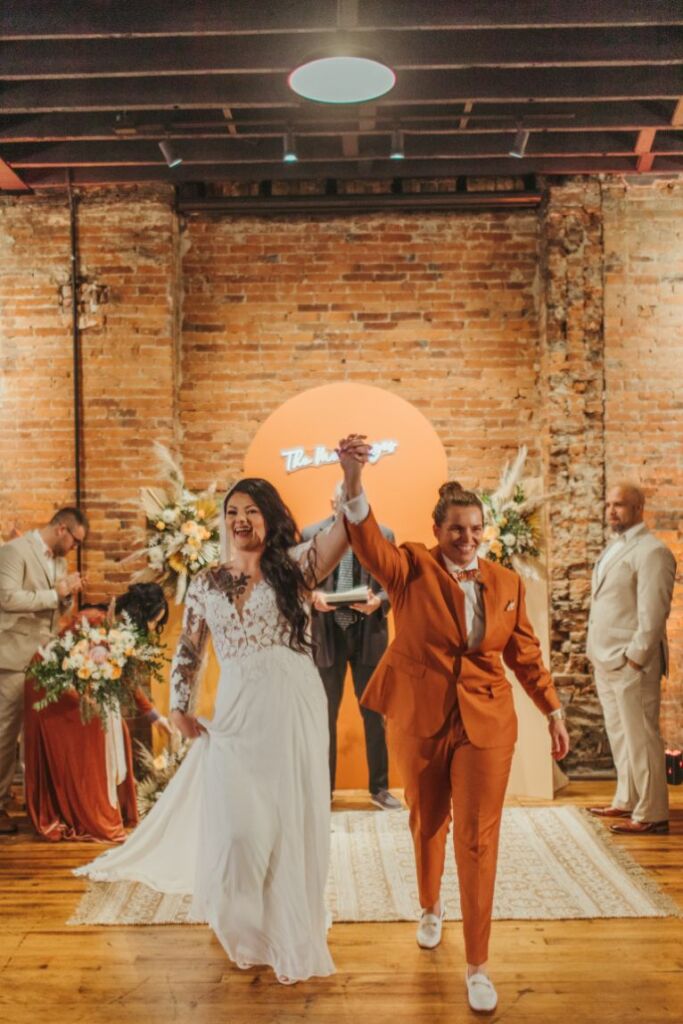 What are the features of these venues that make them the best wedding venue Newark Ohio?
The features of these venues that make them the best wedding venue Newark Ohio are that they create a beautiful urban backdrop for your wedding memories along with many other great features.
The Best Urban Industrial Views in the State with Indoor or Outdoor Ceremony Options
Located in the downtown district of Marion, Ohio, The Brickyard brings together an urban industrial vibe with timeless historic architecture dating back to the 1830s! You will love the interior with tons of natural light that shows off the exposed beam ceilings, limestone and brick walls, and beautiful chandeliers in the main ballroom with space for an indoor ceremony. A large glass garage door opens up into a private, open-air courtyard featuring pavers, turf, and a stunning fire feature to set a romantic atmosphere perfect for an outdoor ceremony.
Our experience will help you create your perfect wedding!
Our experienced Venue Manager, Casey, has worked with hundreds of brides to ensure your special day is exactly how you want it to be. With so much experience we can anticipate any issues before they become a problem for you or any of your guests.
Picture-Perfect Photo Opportunities
The picture-perfect memories you make here will be plentiful with beautiful spots for pictures in the surrounding areas!
Check out some of the nearby photo ops locations here.
At the venue, you'll love plenty of photo-ready elements, including charming limestone walls, glittering chandeliers, and a show-stopping glass-paneled garage-style door.
You'll create beautiful wedding photos you can look back on that will keep your heart melting year after year.
"The venue Is so unique and versatile, there are so many different options for a wedding ceremony/reception. The amenities of the venue for getting ready are amazing as well, tons of photo ops." – Cheyenne G.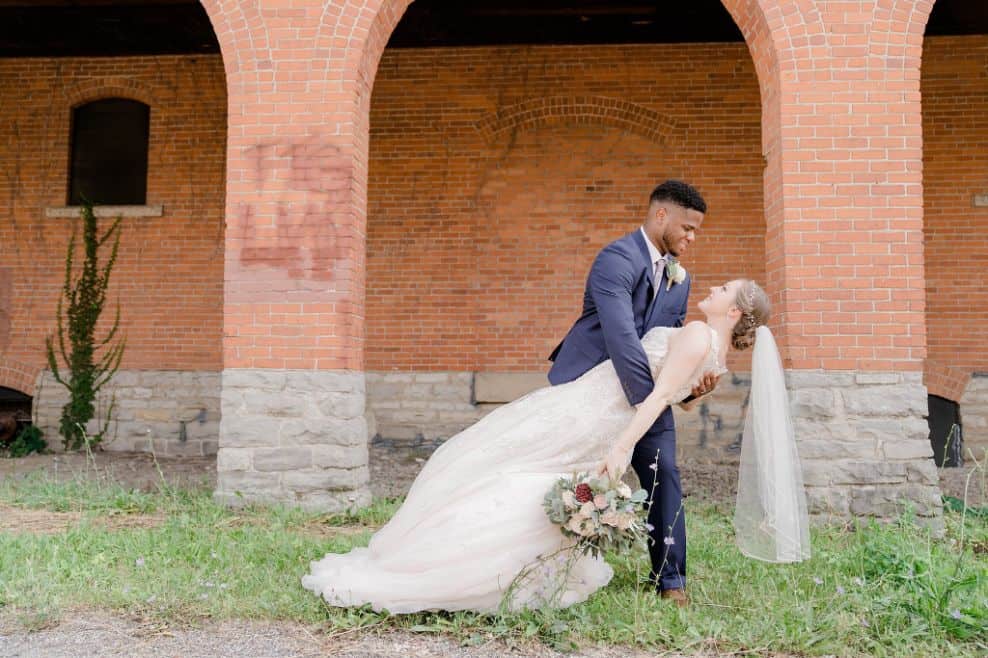 Inclusions and Amenities
At The Brickyard on Main you get all the modern conveniences you'd expect including a private bridal lounge with a groom's quarters, a catering prep kitchen (bring your own caterer), and a separate restroom.
Bartending Services
We offer a fully stocked bar with multiple points of access so your thirsty guests will never be waiting on drinks and with 4 beer taps and reach-in coolers they'll enjoy frosty cold drinks all night long!
We are set to accommodate open bars, with a flat cost per head, and cash bars with soda, beer, wine, and mixed drinks.
Classy Lounge Area for Cocktail Hour
Our classy lounge area includes a leather sectional couch for your guests to relax on during cocktail hour, or for the guys to hang out before the ceremony!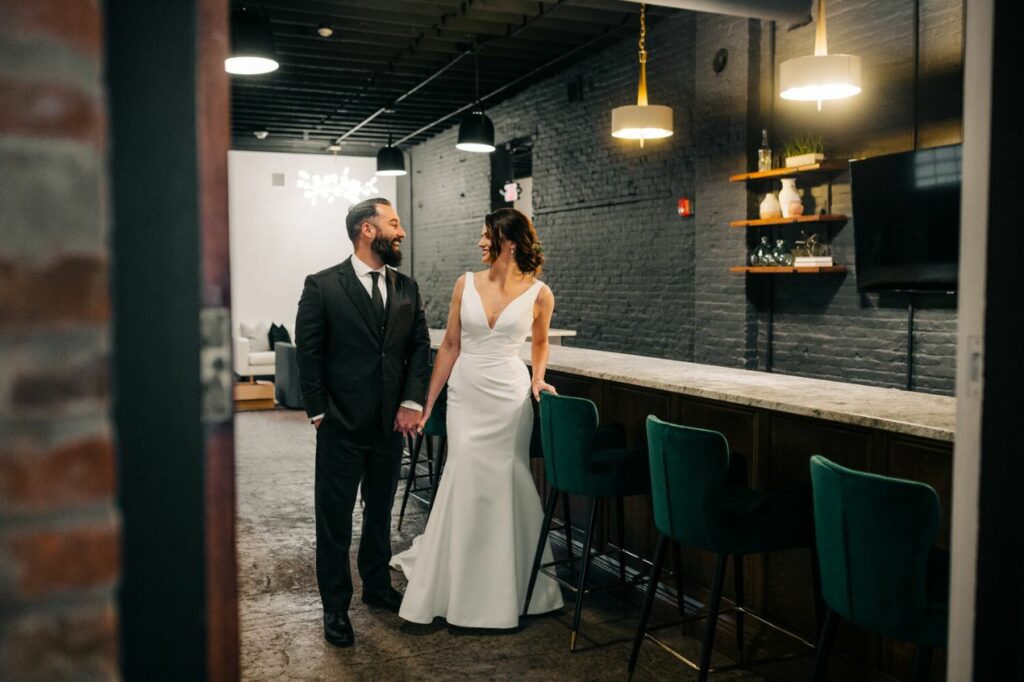 Top-notch Wedding Vendor List Vetted to Make Sure Your Wedding is a Success
We have vetted top-notch wedding vendors for you or you can choose your own trusted vendors.
You get a discount at The Union for bridal showers and rehearsal dinners!
We offer discounts for Brickyard couples looking to host a bridal shower or rehearsal dinner at The Union.
Learn more about the Union here.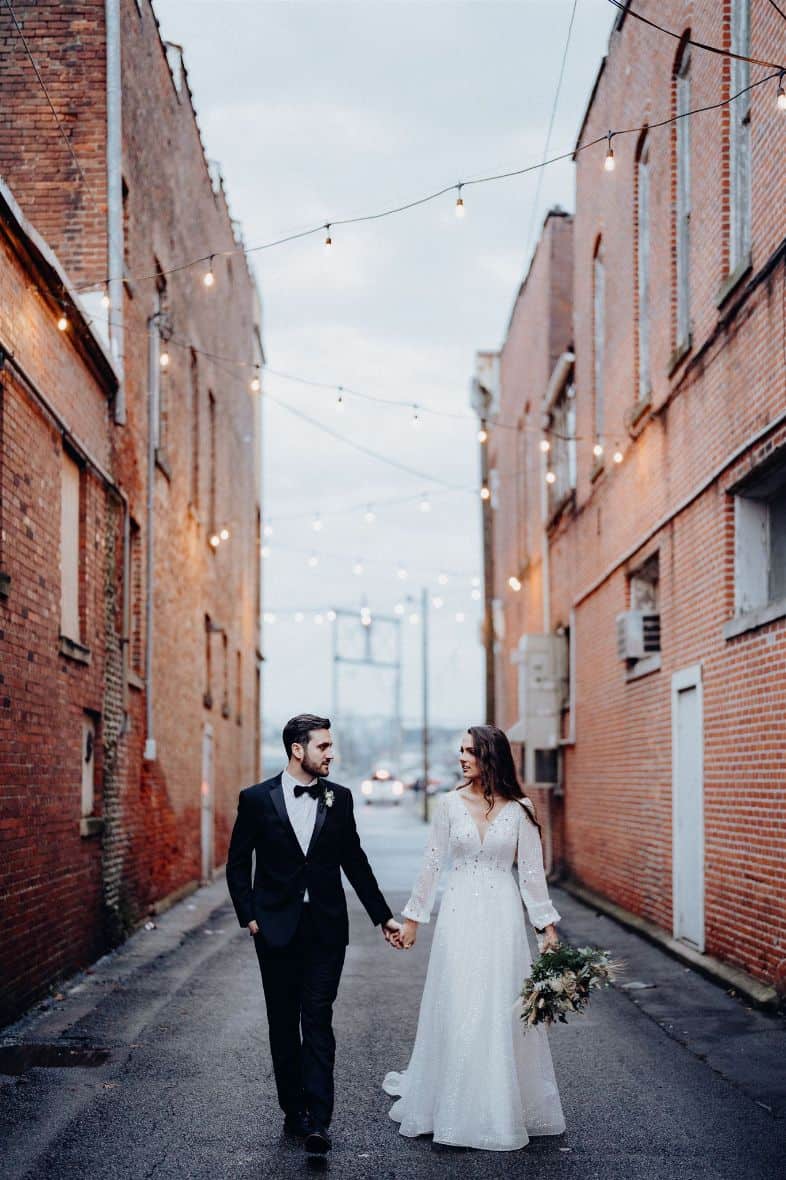 You Are Our Top Priority
Our top priority is to help you create your wedding vision just the way you want it.
If The Brickyard on Main seems like the right fit, get in touch with us for more details, to set up a tour, or book your dream wedding!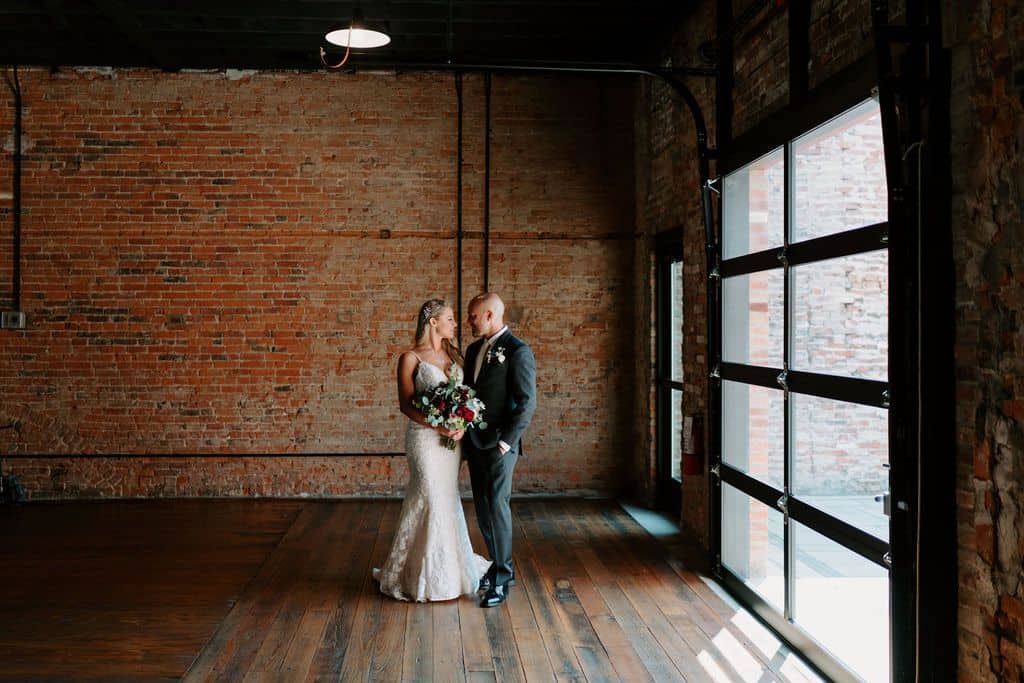 What are the wedding packages offered by these venues?
You can quickly check out our wedding price rates for The Brickyard on Main here.
Couples love The Brickyard's All-Inclusive Micro-Wedding Special! Available for up to 50 guests. You'll get the venue, dessert, all linens you'll need, food, bar, wedding, photographer, flowers, and sound system all at an incredibly affordable price.
Check out wedding and event rates for the Union real quick here.
Don't forget, we offer discounts for couples who booked their wedding at The Brickyard and want to host a bridal shower or rehearsal dinner at The Union.
What is the average cost of a wedding in Ohio?
The average cost of a wedding in Ohio is $20,347 in 2021 according to a study done by wedding.report.
How can I contact these venues to book my wedding?
You can get in touch with The Brickyard on Main and The Union venues here to find out more about weddings or services offered.
Just fill out the contact form and we will get back to you shortly.
What are people saying about wedding venues near Licking County, OH?
People are saying that The Brickyard on Main is the hottest new Chic Urban Industrial wedding venue near Licking County, OH.
Bailee MacDonald who recently had her wedding at the Brickyard says:
"The venue is so different from a lot of the popular Columbus venues and I loved that our wedding didn't feel like anyone else's."
Jayden Warrick raved about the Brickyard in her review on google saying:
"My husband and I wanted a wedding venue that was timeless – this was just that. Industrial, historical, and absolutely gorgeous."
Check out what many other happy couples are saying about the Brickyard venue here!
What are the two best wedding venues in Licking County, Ohio?
The Brickyard on Main and The Union are obviously the best wedding venues in Licking County, Ohio.
Though technically, they are not in Licking County, the venues are close enough that the tremendous value and service you get when booking them for your wedding is well worth the short drive to Marion to have your wedding there. There are even fantastic lodging and shuttle services nearby if you would like an overnight stay.
What is the distance to Newark, Ohio from The Brickyard on Main?
The distance to Newark Ohio from The Brickyard on Main is 62.8 miles according to google maps.
Get directions from The Brickyard in Marion, Ohio to Newark, OH here.