The Brickyard on Main
One of the Top Small Intimate Wedding Venues in Ohio
Top 10 Amazing Small Intimate Wedding Venues in Ohio
The Buckeye State is home to a plethora of beautiful and unique small intimate wedding venues Ohio that will make your special day unforgettable. From charming historic homes to modern industrial spaces, Ohio has it all. In this blog post, we'll be counting down the top 10 small intimate wedding venues in Ohio that will have you saying "I do" to your dream wedding location.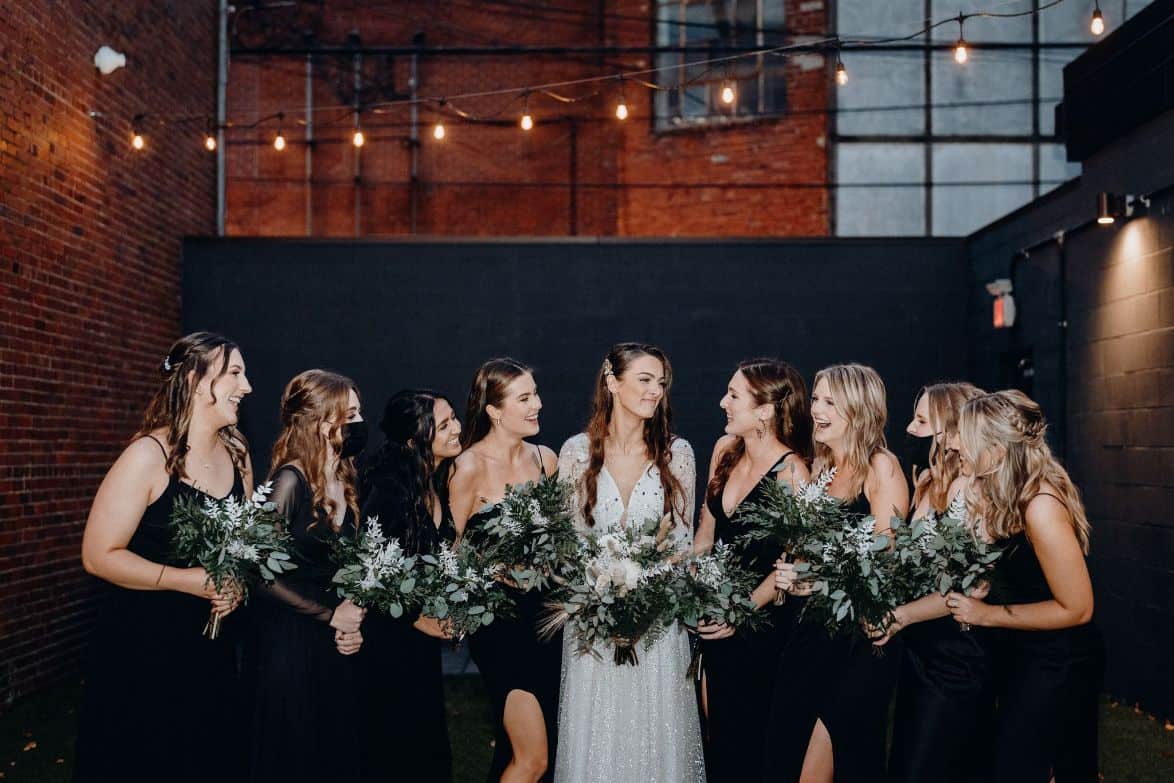 Get ready to fall in love with these picture-perfect venues that are sure to make your wedding day a truly magical experience!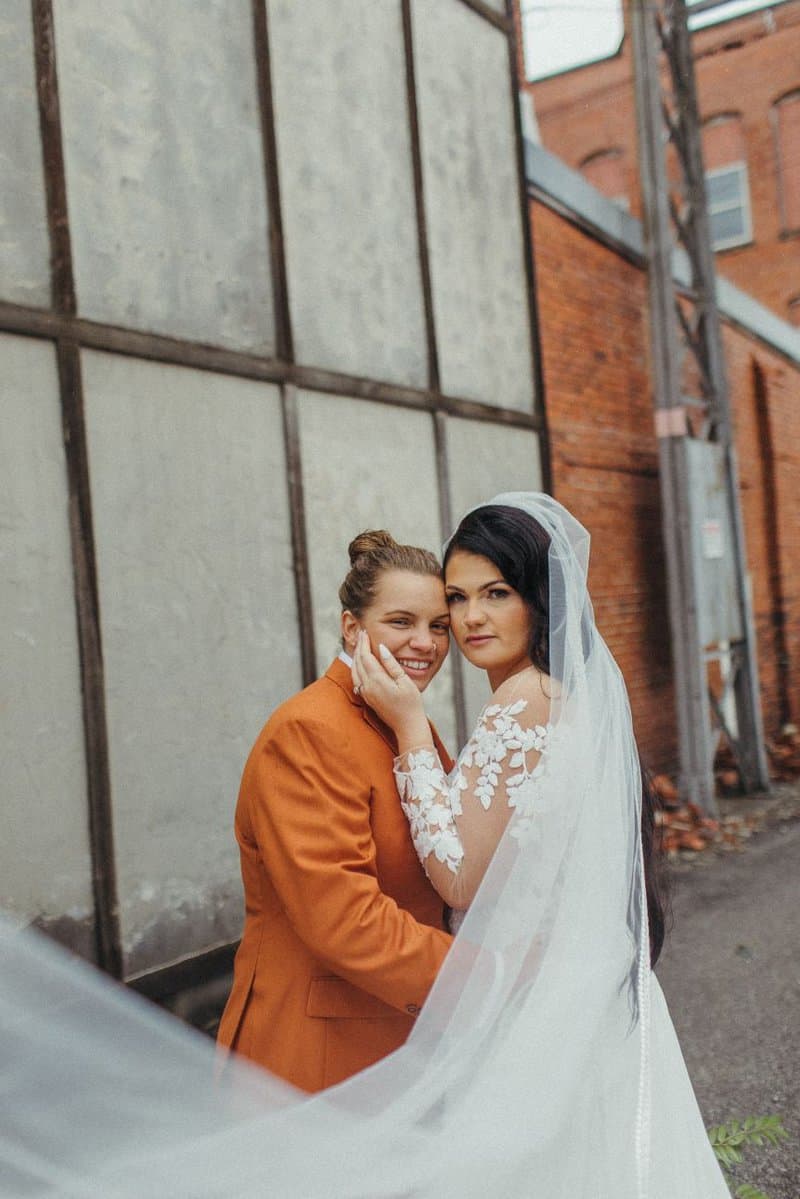 The Best Small Intimate Wedding Venues in Ohio
Ohio has some of the best locations for a small, intimate wedding in the United States. Some are classics that remain popular for decades and still hold their own today. Others have been on top of the trend list from day one and represent what is trendy now with many modernized updates seen throughout their venues. Here are 10 renowned places to host your dream wedding if you're looking for small intimate wedding venues in Ohio!

1. The Brickyard on Main
Coming in at number one on our list is yours truly – The Brickyard on Main!
Get ready to swoon over our historic elegance mixed with an urban industrial vibe that will have your guests saying "wow" at every turn. Our limestone and brick walls, exposed beam ceilings, and beautiful chandeliers in the main ballroom will be the perfect backdrop for your dream wedding photos.
Our modern conveniences include a private bridal lounge, groom's quarters, a catering prep kitchen, and a full-service bar with customized packages to make your wedding day truly unforgettable.
We offer concierge service to ensure that every detail is taken care of, so you can focus on enjoying your special day with your significant other.
But the best part? You don't need a big-city budget to have a chic urban wedding that will have your guests talking for years to come. The Brickyard on Main is the perfect combination of elegance, modern amenities, and affordability, making it the perfect wedding venue for you!
So what are you waiting for? Come and see why The Brickyard on Main is the perfect place to say "I do" and start your happily ever after!
Address: 135 S Main St, Marion, OH 43302
Phone Number: (740) 751-4045
Max Guests: We can comfortably seat 225

Venue Features
A sophisticated industrial-style venue that combines urban modernity with historic elegance.
Features an idyllic outdoor courtyard with an atmospheric alley area close by, as well as a main ballroom with exposed beam ceilings, brick walls, and hanging chandeliers.
Offers a private bridal lounge with a separate restroom as well as a groom's quarters.
Stunning intimate industrial-urban wedding photography opportunities
Skilled venue managers will work alongside a team to bring each couple's dreams to life, delivering an unforgettable experience.
Provides set-up and clean-up services and offers event rentals including tables, chairs, audio equipment, lighting, and photobooths.
Offers a highly-functional food prep kitchen, with alley access for your caterers to load in.
Provides a fully stocked bar with an adjoining lounge area that can accommodate open bars and cash bars.

2. Orchard House
If you're looking for a small intimate wedding venue, Orchard House is definitely worth considering. It's located in Ohio and offers a picturesque setting with a welcoming atmosphere. Plus, there are animals on-site that can make your day even more special!
The farmhouse overlooks beautiful grounds and an old forest chapel where ceremonies can be held. There are also a variety of wedding packages to choose from, so you can find the perfect one for your needs. And if that wasn't enough, the owners are amazing people who want to make your day perfect!
Address: Orchard House Bed & Breakfast, 4058 Columbus Rd, Granville, OH
Phone Number: (740) 651-1850
Max Guests: Not specified
Starting Price: $1,500 starting price for both reception and ceremony during peak and off-peak season (May through October).
Unique Pine Forest Chapel for the ceremony.
The venue offers "Estate Weddings with a country feel – Cosmopolitan Country."
The 1850s manor serves as a backdrop for receptions held on the lawn.
The vendor partners with a local officiant company to offer elopements during quarantine.
The vendor provides rentals such as chairs in the pine forest, port-a-potties, and sinks with real soap and water.

3. The Fig Room
The Fig Room is a beautiful, inviting space that's ideal for intimate celebrations. Its smaller space is appropriate for intimate gatherings and offers a variety of events, including weddings and corporate events. Plus, the Fig Room team will work with you to make sure your event goes off without a hitch!
Address: 17 Brickel Street, Columbus, OH 43215
Phone number: 614-963-8998
Max Guests: 100
Starting price: Contact the venue for more detail
Twenty-plus years of experience in planning and executing events.
Located in the heart of the Short North Art District, steps away from local hospitality and fare.
The Tap Room: small and mighty with exposed brick walls, loads of natural light, and a built-in beverage station for up to 25 guests.
The FIG Room: the main event space with an open-concept design, fresh white walls, original concrete floors, abundant natural light, and a seated capacity of 52 and a cocktail style of 75.

4. Cleveland Arcade
Hyatt Regency Cleveland at The Arcade is the perfect wedding venue for those who appreciate a touch of history and elegance. With its beautifully appointed interiors and stunning atrium, this venue will transport you and your guests to a bygone era of grandeur. Plus, with easy access to the East 4th Street Entertainment District, you can extend your celebration beyond the wedding day and keep the party going all weekend long!
Address: 420 Superior Avenue East, Cleveland, OH
Phone Number: (216) 776-4465
Starting Price: $14,040 for 50 guests
Max Guests: 300+
A historic venue constructed in 1890 and filled with old-world charm.
Located in downtown Cleveland, OH, and is conveniently close to many of the city's famous sights and landmarks.
Features elegant furnishings and luxurious amenities.

5. Hocking Hills Wedding Chapel
Nestled in the heart of a peaceful forest, Hocking Hills Wedding Chapel is a dreamy year-round getaway that will transport you to a fairytale world. Say your vows in the quaint log chapel, surrounded by warm wood interiors, large windows that let in natural light, and a covered portico.
Or, exchange your "I do's" outside by the romantic stacked stone fireplace, with a shaded seating area under an elegant trellis. With resort-style amenities, inviting cabins, and tranquil walking trails, Hocking Hills Wedding Chapel is the perfect spot for an intimate and unforgettable wedding celebration.
Address: 29301 Klump Rd, Sugar Grove, OH 43155
Phone Number: 740-746-8704
Starting Price:  from $959 to $10,495
Max Guests: 55
Tucked in a peaceful forest, offering a year-round getaway.
A log chapel with a warm wood interior, covered portico, and large windows.
An elegant trellis-shaded seating area by the stacked stone fireplace, is perfect for exchanging vows outdoors.
13 cabins ranging in size from cozy honeymoon suites to multi-room lodges for groups and families.

6. Seventh Son Brewing – Columbus
If you're looking for a smaller and intimate wedding venue, Seventh Son Brewing is a great option. They have several unique spaces to choose from, and the brewery is located in the Short North Arts District in Columbus, Ohio.
Since it's a fairly new brewery, it may be hard to believe that Seventh Son has been around since 2016. Specializing in sour beers, this brewery is definitely popular among locals. Instagram photos of their beers show up often at local bars and restaurants!
If you're getting married in Columbus, Ohio, Seventh Son Brewing should definitely be on your list of venues to check out!
Address: 1101 N. 4TH ST, Columbus, OH
Phone Number: (614) 421-2337
Starting price: Contact vendor for pricing
Max guests: Up to 100 guests
Seventh Son Brewing is located at the intersection of 4th and 4th in Columbus' historic Italian Village.
The venue offers a backyard and a historic venue setting in addition to a brewery and distillery for couples to choose from.

7. Jorgensen Farms
Jorgensen Farms is a beautiful and historic farm that offers two venues on-site. The first venue, the large farm, is great for outdoor ceremonies and events. Even if it's cloudy outside, the greenhouse can be used as an indoor backup space!
Jorgensen Farms also has a reception space surrounding the farm that would be perfect for a micro wedding. If you're looking for something smaller and more intimate, the greenhouse can be used as well. It just depends on what you're envisioning for your special day.
Address: 5851 E Walnut St, Westerville, OH 43081
Phone number: (614) 855-2697
Starting price: $9,000 for 100 guests
Max guests: 250 guests
Two event venues: The Gardens and Oak Grove
The Gardens comprise four event spaces, including The Meadows, Hedgerow Terrace, the Main Barn, and the versatile Arena, perfect for dinner and dancing
The Oak Grove is a magically intimate open-air event space, featuring a Lord & Burnham greenhouse, a cozy Cottage and Main Hall, and an Open Air Patio and Courtyard

Photo Credit: Elizabeth Nord Photography
8. Portage Country Club – Cincinnati
The Portage Country Club is an exceptional venue for couples looking to tie the knot. Their service philosophy is focused on making everything matter, and this is reflected in every wedding reception they plan. The Director of Sales & Catering works closely with the couple to ensure that every aspect of the event is just as they envision it, including bringing in outside vendors.
With the help of their experienced Executive Chef and pastry professionals, the couple can create a personalized menu that perfectly suits their tastes and preferences. The Portage Country Club is a long-standing establishment known for its exceptional hospitality and gracious service, and they are excited to create unforgettable memories for the couple, their families, and friends.
Address: 240 North Portage Path, Akron, OH
Phone Number: (330) 836-4994
Starting Price: $8,223 for 50 Guesta
Max Guests: Up to 300

Photo Credit: Sabrina Hall Photography
9. Eastwood Event Center | Niles, OH
Whether you're planning a wedding, corporate conference, or a charity gala, the Eastwood Event Center has everything you need to make your event a success. And with its prime location in the heart of downtown, you'll be just steps away from some of the best restaurants, shops, and attractions in the city.
Address: 5577 Youngstown Warren Road, Niles, OH 44446
Phone number: 330-989-7225
Starting price: $75 per person
Max capacity:
Ceremony seated: 500
Cocktails, etc. standing: 1200
Reception seated: 900

10. Geneva on The Lake Lodge Wedding
The Lodge at Geneva-on-the-Lake is a signature Ohio wedding venue, located along the shore of Lake Erie. From grand receptions to intimate ceremonies, The Lodge's wedding professionals take care of the detailslocation so guests can focus on the celebration. The Lodge offers both indoor and outdoor wedding venues, with an open outdoor location overlooking Lake Erie that's perfect for outdoor ceremonies.
Location: 4888 North Broadway (State Route 534) Geneva-on-the-Lake, OH 44041
Phone Number: (440) 466-7100
Starting Price: $10,000
Max Guests/: Up to 300 guests
A grand ballroom for hosting receptions.
The Lodge offers both indoor and outdoor wedding venues, with an open outdoor location overlooking Lake Erie that's perfect for outdoor ceremonies.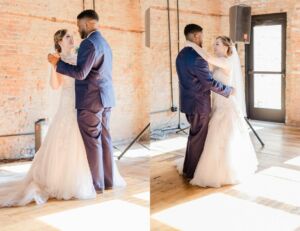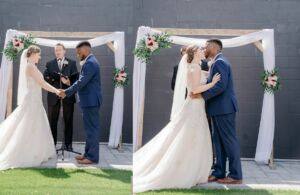 FAQ
What are some intimate wedding ideas to do at my house?
Hosting an intimate wedding at your house can be a charming and meaningful way to tie the knot. Here are some ideas to make your at-home wedding feel special:
Create a cozy ceremony space: Consider setting up a small altar or focal point, using meaningful decor like family photos or heirloom items.
Personalize your vows: Write your own vows to express your love and commitment in a unique and personal way.
Have a small guest list: Keep your guest list to close family and friends to create an intimate and cozy atmosphere.
Hire a local caterer: Hire a local caterer to provide delicious food for your guests, or consider doing a potluck-style meal.
Have a DIY bar: Set up a DIY bar with a selection of drinks and mixers, or hire a bartender to create custom cocktails for your guests.
Play meaningful music: Choose songs that are meaningful to you and your partner to play during the ceremony and reception.
Incorporate outdoor elements: If weather permits, consider having an outdoor ceremony or reception in your backyard or on a nearby patio or deck.
Remember, the most important thing is to create a day that feels authentic to you and your partner.
With a little creativity and planning, you can create a beautiful and memorable at-home wedding.
What do I need to do to Elope in Ohio?
To elope in Ohio, you would get married in a private ceremony without a lot of fanfare or guests, often in a location that is meaningful to the couple. It is usually done without much prior planning or announcement and may involve travel to a different location within Ohio.
What's the difference between a small wedding and a micro wedding in Columbus, Ohio?
The terms "small wedding" and "micro wedding" can be somewhat interchangeable, and their meanings may vary depending on who you ask. However, generally speaking, a small wedding might refer to a wedding with a guest list of around 50 to 100 people, while a micro wedding typically has no more than 25 guests.